4 tags
Truth About Growing Up
Found this on Pinterest and thought I would share because so much of it is true. I haven't reached my late 20's yet but I can already tell which category my friends or former friends will fall into. What are you doing with your life? Which category will you find yourself in?  - - - - - - - -  This is the thing: When you hit 28 or 30, everything begins to divide. You can see very...
13 tags
Forbes 40 Things To Say Before You Die: #39
Today is good. Today is good. Honestly, I haven't said that enough lately. I've been so let down by my trials and ventures off the path I thought I set out to do the past couple months that I haven't really taken the chance to just appreciate a good day, no matter how small. And that's such a shame. My life here in Vegas hasn't been hard. I've been extremely fortunate to have the...
9 tags
Forbes: 40 Things to Say Before You Die Challenge
So recently I stumbled upon an article on the Forbes website titled "40 Things to Say Before You Die" and I was immediately drawn in. As I read through their list I began to realize how many of the phrases on this list that I had either though or said in my life, most over the past year. I've grown so much even since my graduation in December. It really is a beautiful process...
3 tags
1 tag
3 tags
2 tags
1 tag
10 tags
For my bestie, my other half
Every time I throw on the mix CD I made for my best friend before she left to Europe I almost immediately regret it. Memories flood my brain and I'm reminded that she's half way across the world. Today I decided I needed a break from catching up with Above and Beyond's Trance Around the World and trade the trio's composition of flowing trance for something more indie. I...
8 tags
A lesson out of ABQ
Coming to Albuquerque I knew I was going to learn a lot of new lessons. As an intern at the Journal, I figured my writing would improve and I'd learn some new skills in newswriting. As a roommate, I figured I'd learn new life lessons and as a new comer in this city, I figured I'd learn my way around. All of which seem to be true. Well, aside from the obvious lessons I was...
6 tags
A Way or an Excuse
So during my down time at work I tend to get hooked on this little website called Pinterest. For those who don't know what Pinterest is, it's basically a site where you can "pin" articles, photographs, art, just about anything and share them with your followers. I tend to spend a lot of time in the Prints and Posters section because you can find really great and...
6 tags
3 tags
1 tag
4 tags
154 Questions about me...
So, I'm a little bored at work and I haven't done one of these since the MySpace days… Seems like a good way to pass some time in the newsroom… So, here's to getting to know me I suppose :) Ask. 1: Full name: Ashley Renee Trevizo 2: Zodiac sign: Capricorn… And from what I've read I embody the traits of a Capricorn to the 'T' 3: 3 Fears: ...
3 tags
This exact moment
I came into the newsroom today feeling happy, excited and grateful for my life. It wasn't so much that I was excited to start the work day or that I was happy to spend another Saturday night in the newsroom doing nothing (bc let's be honest, as the trend has gone, nothing happens on Saturday nights). I was feeling grateful that my life had brought me here, to this exact moment....
5 tags
Food for thought
The realm of electronic music is a central part of my life and I often find myself in debates about the validity, stability and value of the genre and culture as a whole. These debates often stir up a basket of mixed emotions in me and I can never really find the words to differentiate what's going on in the mainstream and what made me fall in love with electronic music as a kid. This was...
3 tags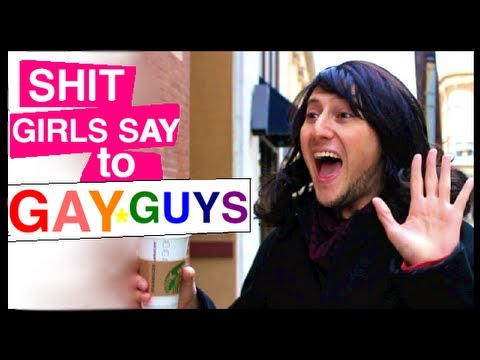 3 tags
My latest pet peeve
Social networking has completely changed the way we communicate. We have more outlets to meet new people, more ways to connect with friends and family and the ability to share any and every thing we choose, all good things right? Well yes, usually these things are good but one thing about social networking that I haven't really thought of until recently is how much we share. Apparently, like...
4 tags
4 tags
4 tags
3 tags
2 tags
7 tags
9 tags
Goodbye Curse
It's my third day at my new internship with the Albuquerque Journal. I'm literally sitting here waiting for something to happen. Not exactly what I envisioned as the life of a police beat reporter. But then again, when is life ever what you expect? This year is unlike any other. I'm a college graduate, working in the field I earned my degree in, living in a brand new city...
3 tags
3 tags
1 tag
3 tags
4 tags
3 tags
2 tags
2 tags
3 tags
2 tags
3 tags
5 tags
13 tags
4 tags
4 tags
4 tags
3 tags
4 tags
4 tags